A Hingham teenager suffered serious injuries after he was struck by a boat while tubing near the Hingham Yacht Club over Labor Day weekend.
According to investigators, the victim and two other teenagers, all 13-years-old, had been tubing in a designated tubing and waterskiing area between World's End and the yacht club. The teens were being pulled by a 13-foot Boston Whaler motorboat, operated by a fourth 13-year-old Hingham resident.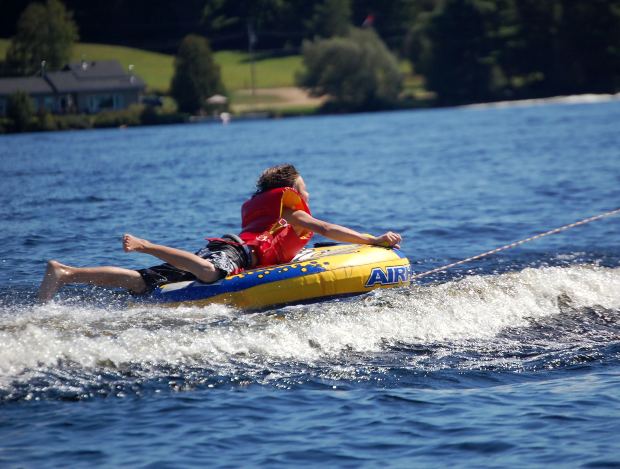 One of the three teens had apparently fallen off the tube after it passed over the wake, and as the driver went to pick the young man up, he drove toward the tube with two of the teens still on it. The boat struck one of the teens, and continued over him.
The teen was dragged back on board and brought immediately to Hingham Yacht Club where he was then transported to South Shore Hospital and admitted with serious head and arm injuries. Officials, including the Hingham harbormaster, said all the young men were wearing approved personal flotation devices, however the operator of the boat had not completed a Safe Boating Course required for those 12-16 years old to operate a motorboat without being directly supervised by someone 18 years or older.
While inexperience seemed to be the leading cause of this particular recreational boating accident, boating mishaps can happen for many different reasons, and are often the result of careless or reckless operation, inattention, speeding, and alcohol use. Just like driving a car, operating a boat is an important task. Some of the most commonly reported types of accidents include:
Continue reading "South Shore Teen Seriously Injured After Labor Day Boating Accident" »