The mayor of Springfield has confirmed that the city has settled with Columbia Gas following a natural gas explosion that destroyed a gentlemen's club and other buildings in the city's downtown entertainment district, last November.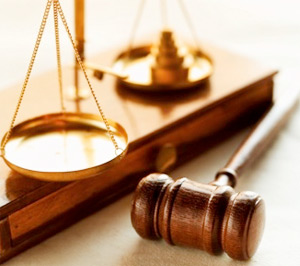 Columbia Gas utility workers had been surveying gas lines on November 23, 2012, after responding to reports of a strong gas odor near Score's strip club, located at 453 Worthington Street. A worker using a probe to search for the source of the odor accidentally ruptured a gas line, triggering a massive explosion that leveled the strip club, shattered building windows, and seriously damaged three dozen nearby buildings, including 100 residential units. While there were no fatalities, more than 20 people suffered injuries, and dozens of residents were displaced as a result of the blast.
The $650,000 settlement represents compensation for the property damage, call back costs for injured personnel, and other related expenses. The settlement does not include repayments for open claims for wages and medical bills; those cases are being handled on a case-by-case basis. Stephen Bryant, president of Columbia Gas of Massachusetts, said that the utility company had settled the vast majority of claims, paying out millions to explosion victims.
Gas explosions occur for a number of reasons-from faulty equipment, gas leaks, or in this case a sudden break in the gas line. Explosions take place in a variety of settings, but most commonly occur on job sites, as a result of improper storage of gasses, worker negligence, or unsafe working environments.
While thankfully there were no fatal injuries during this explosion that is not always the case.
Often explosions of this magnitude result in severe and debilitating injuries, and even death. People who witness an explosion may be severely injured by flying debris, high impact, heat and smoke, or chemical inhalation. Often victims of explosions must undergo costly medical care to treat their injuries; which may lead to extensive medical bills as well as pain and suffering. Property owners, manufacturers, employers, or other individuals who caused the explosion may be held liable for any damages or injuries to other individuals, and victims may eligible for compensation. In this instance the gas utility company, Columbia Gas, is ultimately responsible for any injuries and damages to property that resulted from the explosion.

Though it seems that this issue is being resolved and the utility company has already settled many individual claims, that is not always the circumstance. In some cases, companies and their insurance providers will only cover certain portions of medical expenses such as rehabilitation bills and lost wages, and this coverage may not be enough.
If you have suffered an injury caused by a gas explosion, or your property was damaged as a result of an explosion, whether it was at a residence or at a workplace, call the law offices of Altman & Altman and speak with an experienced Boston Gas Explosion Attorneys to discuss filing a case. We understand that being a victim of an explosion is not only traumatic, but confusing. We have both the experience and resources to help you recover any damages related to your injury. Our attorneys are available around the clock to answer any and all of your questions, and all initial consultations are free and confidential.