The US Consumer Product Safety Commission and Stork Craft Manufacturing are announcing the recall of some 535,000 Stork Craft Baby Cribs. They are telling consumers to stop using the cribs right away. Stork Craft will provide crib owners with a free replacement kit.
The recall is being issued because the metal support brackets that are designed to support the crib's mattress board and mattress could crack and break, causing the mattress to collapse and a hazardous gap to appear between the crib rails and the mattress.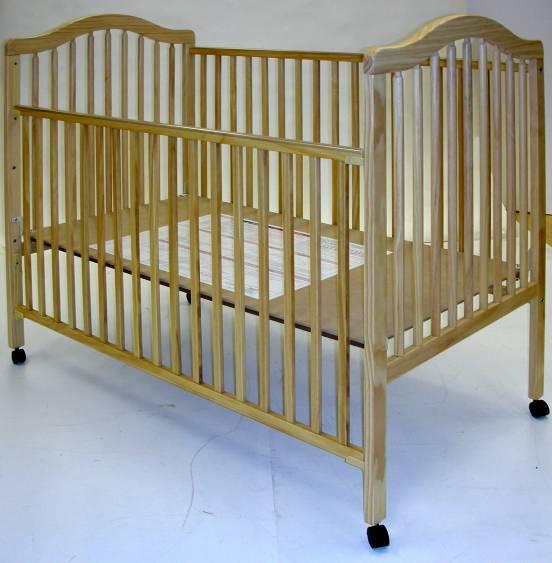 The CPSC says that so far there have been 10 reported incidents in which at least one support bracket broke. In one case, a toddler sustained bruises to his forehead. In another incident, a child got trapped in the gap but, fortunately, did not get hurt. The Stork Craft Baby Cribs were made and sold between May 2000 and January 2009 at online and major retailers, including Walmart and Kmart.
This is the second crib recall of 2009. On January 6, the CPSC announced that Jardine Enterprises was recalling about 56,450 Jardine Cribs because the wood slats could break, creating a gap that could lead to strangulation and entrapment injuries, including death. The CPSC has received at least 19 reports involving incidents where Jardine crib slats broke. There have been no reports of injuries.
Defective Cribs
Crib manufacturers can be held liable for products liability or wrongful death if a crib the company designed and distributed has defects that contributed to an infant or toddler sustaining injuries or dying.
Examples of crib defects include:
• Faulty mattress design • Crib slats that are too widely spaced • Poorly designed crib corners
Crib accidents can lead to serious injuries include fall accidents, entrapment accidents, and strangulation accidents.
Stork Craft Recalls More Than 500,000 Cribs; Mattress Support Bracket Failures Create Risk of Entrapment and Suffocation, CPSC.gov, January 13, 2009
More than 500,000 cribs recalled, CNN Money, January 13, 2009
Jardine Expands Recall of Cribs Sold by Babies"R"Us; Cribs Pose Entrapment and Strangulation Hazards, CPSC.gov, January 6, 2009
Related Web Resource:
Crib Safety Tips, CPSC
Our Boston products liability lawyers represent injury victims and the families of minors who were injured by defective products. Contact Altman & Altman LLP today.