A South Dakota woman, who had sued Johnson & Johnson after experiencing complications with a vaginal mesh implant, was awarded $3.35 million after a jury determined J&J and its subsidiary Ethicon Inc., failed to adequately warn her doctor of potential dangers of the implant and misrepresented the product in its brochures.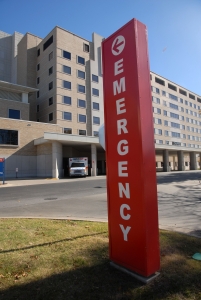 The woman, identified as Linda Gross, had received the implant in 2006, where she shortly thereafter began experiencing medical complications including "mesh erosion, scar tissue, inflammation, and neurologic compromise to structures and tissues." Gross alleged that J&J and Ethicon Inc. were liable for the product's defective design, manufacture, warnings and instructions.
Gross's lawyer, Ben Andersen, said the case was significant to women's health litigation, and stated that "[the verdict] is a strong statement to Johnson & Johnson and Ethicon that they cannot put profits before safety."
Original Article from: Fox Business

About Vaginal Mesh
Pelvic prolapse occurs when pelvic organs (bladder, rectum, and uterus), drop into a woman's vagina. It is often the result of complications from childbirth, menopause, and/or hysterectomy. Synthetic transvaginal mesh was designed to relieve the stress of prolapse and hold organs in place. Early in the development of this product, doctors believed mesh implants were an effective and permanent solution to prolapse, however the FDA has since ruled that the risks associated with an implant may be more dangerous than not having the surgery.
In 2008, the FDA issued a warning about the complications of vaginal mesh implant, and in 2011 it reported that it had received nearly 4,000 complaints of injury, death, or malfunction from implant surgeries performed between 2005 and 2010. It estimated that 10% of women implanted with the device suffer from complications and need corrective surgeries. The FDA also determined that mesh repairs for pelvic prolapse did not fix the symptoms of prolapse nor did it often improve patients' quality of life.
Medical complications associated with the vaginal mesh implant include:
• Pain • Bleeding • Erosion and extrusion of the mesh into nearby organs • Urinary problems • Recurrent prolapse • The need for revision surgery • Sexual dysfunction
Because of the significant number of lawsuits and reports of problems by women who had received the implant, Johnson & Johnson and Ethicon decided to pull its vaginal mesh products from the market.
Gross's case is first of nearly 2,000 vaginal mesh cases currently pending in New Jersey against J&J and Ethicon. Experts say that this verdict could impact other lawsuits, even those against different manufacturers.
If you have experienced any complications including the need for a second corrective surgery after receiving a vaginal mesh implant for pelvic prolapse, call the law office of Altman & Altman at (617) 326-5347 or toll free at 1(877) 721-4824 for a free initial consultation. We understand that these types of injuries are stressful and confusing, and we are committed to helping you through every step of your case. We will gladly make accommodations to meet with you outside of the office at your convenience and our lawyers are available after-hours and on weekends to assist you with any questions you have about your case.