After a month long trial, a federal jury in New York has found Bank of America liable on one civil fraud charge stemming from defective mortgages it sold through its Countrywide unit.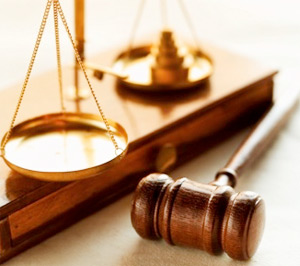 The case was brought to the attention of the U.S. Justice Department by former Countrywide executive, Edward O'Donnell, who testified as a whistleblower in the suit. O'Donnell tipped off the Justice Department about a program Countrywide had started in 2007 called "High Speed Swim Lane" also known as "HSSL" or "Hustle." HSSL was overseen by Countrywide executive Rebecca Mairone, who is also facing one count of civil fraud.
According to case records, the HSSL loans were sold to government mortgage giants, Fannie Mae and Freddie Mac. Federal prosecutors alleged that nearly half of the HSSL loans sold to Fannie and Freddie were materially defective and fraudulent because Countrywide had failed to implement loan-quality checkpoints, and paid employees based on loan volume and speed. Additionally, the loans were never reviewed by underwriters which left all lending decisions in the hands of the loan officers and processors. None of this information however was disclosed by Countrywide when it sold, and in total Fannie and Freddie suffered losses of nearly $850 million. Bank of America, who bought Countrywide in 2008, denied any knowing of wrongdoing, fraud, or issues with the loans.
A judge will decide next month how much Bank of America will owe in penalties to the government. O'Donnell stands to earn $1.6 million for his role in the case. This case is the first financial crisis-related case against any bank by the Justice Department to go to trial under the Financial Institutions Reform, Recovery, and Enforcement Act since the 2008 financial fallout.
Since the start of the financial crisis in 2008, many banks and investment companies are under intense scrutiny by the United States Government. The U.S. government has made it a priority to combat fraud and other wrongful acts committed by financial institutions, and has come to rely heavily on the help of individuals who have knowledge or information of corporate wrongdoing. Under the "Qui-Tam" provision of the Federal False Claims Act, a person may file a Whistleblower Lawsuit against a bank or financial entity that is committing fraud against the federal government.

The Qui-Tam provision allows individuals who come forward with information of bank fraud to collect up to 30% of the financial damages recovered by the government. This monetary incentive encourages brokers, financial advisors, former bank employees, current bank employees, branch office managers, as well as any other employees who have evidence of fraud to come forward with their knowledge. In many cases, this can be a substantial sum of money.
When deciding to proceed with a Whistleblower Lawsuit against a financial institution, it is important to file the Qui-Tam as soon as possible. Under the False Claims act, only the first individual to come forward with the information can progress with a lawsuit. It is important to obtain legal representation as early as possible once you have decided to move forward with your suit, as these types of cases tend to be extremely complex. At the law offices of Altman & Altman our team of seasoned attorneys has decades of experience handling all types of cases. We appreciate the courage it takes to bring fraud to the attention of the appropriate authorities and we recognize the important role whistleblowers play in preventing and fighting against fraud.
Our attorneys will help outline the Qui-Tam process as well as explain to you all of your rights. We promise to make your safety as well as your family's safety against any retaliation, a top priority when handling your case. If you have any questions about bank fraud or believe you may be eligible to file a whistleblower case, do not hesitate to contact the Boston Whistleblower Attorneys at Altman & Altman for a free initial consultation. All consultations are completely confidential, and phones are answered around the clock to assist you with any questions you have about your case.