An Ayer, MA woman agreed to a $9.5M settlement in a medical malpractice lawsuit against doctors at Emerson Hospital in Concord, after she contracted a flesh-eating infection and had all her limbs amputated six years ago.
Monica Sprague Jorge, 41, contracted the rare and often fatal flesh-eating bacteria after giving birth to her second child via cesarean section on August 9, 2007. The infection, known as necrotizing fasciitis, is a disease that starts in the tissue just below the skin and spreads along the flat layers of tissue between separate layers of soft tissue, such as muscle and fat. The bacteria produce toxins that destroy tissue.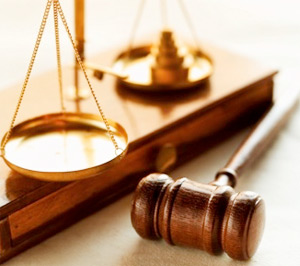 In her lawsuit, Jorge and her attorney Clyde D. Bergstresser alleged that medical professionals at Emerson Hospital failed to review Jorge's pertinent history, appropriately monitor and report vital signs, appropriately examine Jorge's wound post C-section, and appropriately report the seriousness of the patient's condition, which thus led to Jorge needing all limbs be amputated. Bergstresser also cited in Jorge's lawsuit that Jorge had to have over 40 intensive surgeries, including the removal of some of her internal organs. She had to have her uterus, ovaries, gallbladder, and part of her colon removed in addition to both of her arms and legs, removed.
The lawsuit, which was filed in 2009, named Drs. Timothy Hale, Charles Hardin, Jay Hendelman, and Benjamin Raby, the Kramer OB-GYN associates, and nurses Mary Conway, Amy Gabale, Rita Pomeroy, Helen Farrah, and Ronda Forand as responsible parties in the incident. In exchange for the settlement, Jorge agreed to dismiss the lawsuit.
The multi-million dollar settlement will be used to pay all medical bills and expenses associated with Jorge's recovery, Jorge's lawyer fees, a 31-year structured settlement, as well as two irrevocable trust funds set up for Jorge's two daughters.

Medical Malpractice Lawsuits
Unfortunately, each year thousands of patients are injured or die as a result of medical errors and negligence caused by doctors and other medical professionals. While financial settlement can ever compensate for your injuries or the loss of a loved one, victims of malpractice as well as their families are entitled to financial relief under Massachusetts law.
Medical malpractice may take place in a host of settings and involve all types of medical professionals, including doctors, dentists, nurses, surgeons, midwives, anesthesiologists, technicians, oncologists, physicians, and other medical professionals
Because medical malpractice cases are so complex, and discovering and proving instances of negligence is often difficult, it is in a victim's best interest to contact a sophisticated and experienced team of legal professionals who have the knowledge and expertise in handling malpractice cases.
At the law offices of Altman & Altman, our seasoned Medical Malpractice Lawyers have nearly five decades of experience handling all types of medical malpractice cases around the Commonwealth of Massachusetts. Upon initial consultation of your case, our lawyers will determine whether you qualify for a medical malpractice lawsuit and then vigorously fight against the responsible parties, including insurance companies, to help you achieve the greatest possible settlement. We will look at every aspect of your case, and explore each possible avenue available in order to deliver you the highest quality legal representation. If you or a loved one was the victim of a medical negligence, call one of our lawyers today for a free consultation and to discuss your legal options. We are available around the clock to answer any questions you may have about your case.