A Vermont woman, who was paralyzed during a car accident six years ago, was awarded $43.1 million by a jury last week in a case against car seat manufacturer, Johnson Controls, Inc.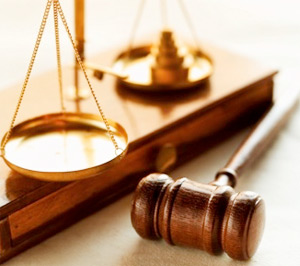 Dzemilia Heco, 51, was left quadriplegic when the 2000 Dodge Neon she was driving was rear-ended in August, 2007. The driver's seat, which was manufactured by Johnson Controls, Inc., collapsed, causing Heco to suffer from severe spinal-cord injuries.
Heco's lawyer, Bob Langdon explained that because of the extent of Heco's injuries, she will require around-the-clock care for the rest of her life. The jury award included over $600,000 for past medical bills, $26.2 million for anticipated future medical bills and health care expenses, $355,000 for past lost income, $1.2 million for future lost income, and $14.3 million for pain and suffering.
More than 2 million people are injured and over 30,000 people are killed in automobile accidents each year in the United States, according to the National Highway Traffic Safety Administration. Most people do not consider the dangers of driving in automobiles yet defective auto components and parts can play a significant role into the seriousness of injuries during an accident. Because car accidents are so common, car manufacturers have an ethical and legal responsibility to make sure that the cars they manufacture are safe to drive and able to protect drivers and passengers during an accident. When auto manufacturers fail to produce products that meet reasonable safety standards, they may be subject to liability.
Common examples of defective automobile parts may include: seat belt failure, seat back failure, door latch defects, brake defects, occupant ejections, defective airbags and airbag failure, unintended acceleration, SUV rollovers, steering defects, defective tires and tire blow outs, exploding gas tanks, and crushed roofs. One of the largest and widely publicized defective automobile cases involved Toyota Motor Company, when people began reporting their cars accelerating out of control. Though Toyota quickly shifted the blame away from its manufacturing practices, ultimately the company paid out millions of dollars in damages to individuals and their families who had been injured or killed as a result of Toyota's mistake.

If you or someone you love was injured in an automobile accident, and you believe your injury was caused by an automobile manufacturing defect, call one of the seasoned Boston Products Liability Attorneys at the law offices of Altman & Altman for a free initial consultation and to discuss filing a potential claim. Being the victim in an accident is confusing, and may leave you wondering who is responsible for paying the costs associated with your injury; costs such as medical and health care expenses, lost wages, emotional and physical pain and suffering. Our Boston Products Liability Attorneys have the experience to help you achieve the compensation you deserve. Our lawyers are available around the clock to answer any questions you have about your case, and we stand ready to help you through every part of your case.

Original Article